Healing Arts Fair Fundraiser
(Saturday, October 12, 1-4 PM, Chapel Hill)
We will offer a variety of body work stations in our Dharma Hall. Each station will provide 20 minutes of healing touch work: cranial sacral massage, head/facial massage, sound healing, and reiki. How grateful we are to have generous healers who care about the well-being of our community members and are willing to donate their gifts to support our temple.
$25 per ticket to schedule each 20-minute session; the appointment slots are limited. Please click signup button below to purchase and schedule your time with one or more therapists. You can purchase as many tickets as you like. You can also gift your family and friends for healing and for a wonderful cause. See you at the Fair!
Tea room will be open; please swing by to have a sip in peace before or after your session(s).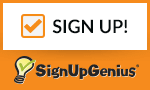 When you use the "Donate" button below, please make sure you leave a note about what you are paying for (follow PayPal's direction to "add a note" or "add special instructions to the seller").
Brief description of each class:
Chair Massage by Salma Guaida
A chair massage is a shoulder, neck, and upper back massage that takes place in a specially designed chair. The massage might also include the arms and hands and part of the lower back. This type of massage generally does not manipulate muscles deeply like a full-body massage, but it is designed to release tension, relax tight muscles and improve flexibility and movement.
After 20-minute of chair massage session, clients can expect to see these kinds of results: Reduced muscle tension & knots, deeper breathing, headache relief, stress reduction, increased focus and attention.
CranioSacral Therapy by Donna Fulcher
CranioSacral Therapy (CST) is a gentle, hands-on approach that releases tensions deep in the body to relieve pain and dysfunction and improve whole-body health and performance. How it works, the central nervous system is heavily influenced by the Craniosacral System - the membranes and fluid that surround, protect and nourish the brain, spinal cord and central nervous system. Every day your body endures stresses and strains that it must work to compensate for. Unfortunately, these changes often cause body tissues and muscles to tighten causing barriers and restrictions to the craniosacral system. The CST practitioner applies soft-touch techniques which are used to release restrictions in any tissues influencing the craniosacral system.
Face & Head Massage by Shoshanna Hamburg
This 20 min head and facial massage focuses on relaxing the tension in the face, neck and head. Light oil, massage and light pressure point work is used and includes these benefits: Reduction of mental and physical tension, increases circulation bringing fresh oxygen and nutrients to these areas, relieves discomfort from TMJ and headaches, overall stress reduction and helps quiet the active mind, extremely relaxing.
Reiki by Caroline Poole
Reiki is a Japanese technique for stress reduction and relaxation that also promotes healing. The word Reiki is made of two Japanese words - Rei which means "God's Wisdom or the Higher Power" and Ki which is "life force energy". It is administered by "laying on hands"(although the hands may also hover above the body if the client prefers no physical contact) and is based on the idea that an unseen "life force energy" flows through us and is what causes us to be alive. Reiki treats the whole person including body, emotions, mind and spirit, creating many beneficial effects that include relaxation and feelings of peace, security and wellbeing. The 20 minutes treatments offered through this Fair may also include acupressure to the face and feet if the client is interested.
Sound Healing by Daran Wallman
Daran can help you create the life you desire by removing old subconscious programming that no longer serves you. He offers a combination of life coaching, intuitive counseling, shamanic healing and sound therapy
Combining practical and ancient indigenous methods Daran can help you align physically, emotionally and mentally with a more-ness that is you. This "more-ness" can heal you in ways we might even call miracles.